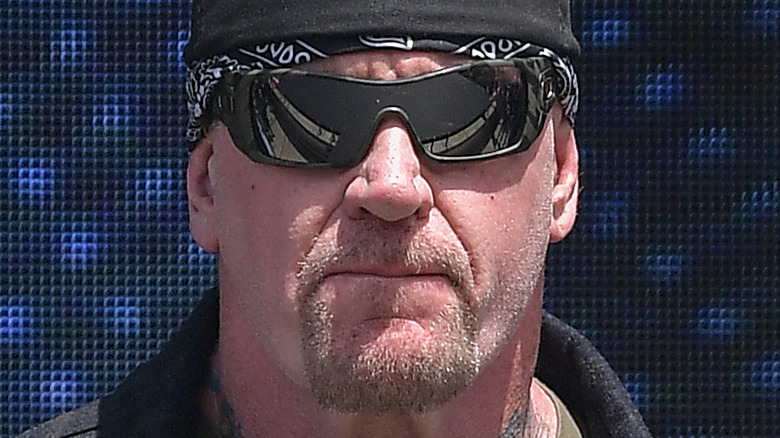 Logan Riley/Getty Images
The Undertaker brought his "The American Badass" persona back to WWE programming for the first time in nearly 20 years on the "Raw is XXX" special, much to the delight of fellow WWE Hall of Famer Bully Ray.
While reacting live to The Undertaker riding down the ramp on a motorcycle Monday night, Ray made a comment that got many wrestling fans talking.
"American Bad Ass > Deadman. #WWERaw30," Roy tweeted.
Fans who reacted to Ray's opinion were divided, with many arguing that "The American Badass" was really an alter ego of "The Deadman" and that the smack-talking biker gimmick never exuded the same aura of mystery as "The Phenom". Many others lamented that Taker's motorcycle riding character was not revisited by WWE during the retired wrestler's last few years. However, Taker formed "The Unholy Trinity" consisting of The Deadman, American Badass and Mark Callaway in his farewell. Boneyard match against AJ Styles at WrestleMania 36.
In the early 2000s, Undertaker moved away from his Deadman persona — or variations of his Prince of Darkness gimmick — during a four-year span when he first debuted as "The American Badass" at Judgment Day 2000, and later as "Big Evil"- Become a Team Alliance vs. Team WWE is in the middle of the rivalry. After losing a Buried Alive match to Kane at Survivor Series 2003, Undertaker would finally bring back "The Deadman" leading up to his match against Kane at WrestleMania XX.
Much like the Undertaker, Bray Wyatt, too, has reinvented himself with different characters over the years. On the "Raw is XXX" broadcast, The Undertaker originally passed the torch to Wyatt – considered by many to be his spiritual successor in the WWE realm — whispered a few words and nodded to Wyatt before leaving the ring. Undertaker then commented The significance of the moment via Twitter.
"Moments define this art. This was special!" Taker wrote about his in-ring moments with Wyatt.
after Wyatt himself commented According to legend, Taker responded, "Respect is earned!"