The 24-year-old midfielder has been replaced by Raj Kumar Pal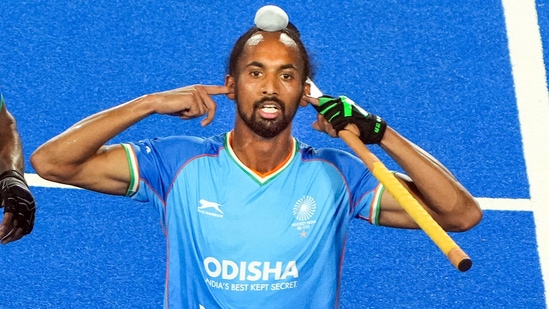 Hardik Singh was ruled out of the World Cup on Saturday after suffering a hamstring injury in India's second Pool D match against England.
The news comes ahead of the crucial crossover match against New Zealand at the Kalinga Stadium here on Sunday. The winner will advance to the quarter-finals where reigning champions Belgium await. The midfielder has been replaced by Raj Kumar Pal, who was one of the two reserve players along with Jugraj Singh.
Hardik was arguably India's best player in the first two games, scoring a sensational goal against Spain in the opener and scoring several solo runs towards the target against England. The 24-year-old was rested against Wales.
"We had to take the difficult decision overnight to replace Hardik Singh in the squad for Sunday's match against New Zealand and the next World Cup match. Although the injury was not as serious as initial incidents suggested, time was not on our side and after our ongoing thorough rehabilitation process and functional and on-field assessment, it was decided that we would replace Hardik with Raj. While it is extremely disappointing for Hardik personally, given how well he has played in our first two matches, we are excited about the prospect of Raj joining the group for the rest of the World Cup matches," said India coach Graham Reid.
India suffered another scare when forward Mandeep Singh was injured in a tackle with vice-captain Amit Rohidas during a practice game on Saturday evening. Mandeep stepped off the turf and was attended by physiotherapist Abhinav Sathe before taking to the field. Reid declined to comment, saying it was a "closed exercise."
New Zealand, ranked 12th in the world, played India twice last year, losing both games in the Pro League held here in October-November. India's last loss to New Zealand was in August 2019 in the pre-Olympics Tokyo Test event. Since then, the Harmanpreet Singh-led side have won all four games against the Black Sticks.