The new Vancouver Canucks coaching staff and management team met with the media after deciding to let go of Bruce Boudreau and bring in new head coach Rick Tocchet. Among the things they said in the report, the team never considered bringing in an interim head coach, even when they realized the narrative surrounding their treatment of Boudreau cast a negative light on the organization.
Jim Rutherford was asked his take on the situation when Boudreau was removed and Tocchet was brought in. He acknowledged that it was unfortunate, but also said that speculation and the media had blown the whole situation out of proportion. That was because the whole story — which he said isn't too different from the way many coaches come in and out of other organizations — took on a life of its own. He said, looking back, that maybe he should have put an interim coach in Boudreau's place, but it didn't cross the organization's mind. Boudreau was under contract until June 30 and was intended to coach until Tocchet was able to take over.
Tocchet was asked if he thought it would cause problems with the players based on their love. Touchet didn't think so. He called himself a relationship guy and didn't think he would have a problem getting along well with the players. In fairness, he's probably right because Tocchet shouldn't be blamed for how the roster has fallen apart. It wasn't up to him.
Mike Yeo will also remain with the club and Tocchet says he will rely heavily on him, giving him a lot of autonomy to make decisions. This makes the question of asking Yeo not to step into the transition period all the more intriguing.
The Canucks want progress all season long
Rutherford noted that the team won't be tanking, but they aren't going out of their way to win. They want to see progress the rest of this season and they now have to decide if the players on the roster can thrive under a different voice. Should they not, there is an indication that some players who do not respond may be removed.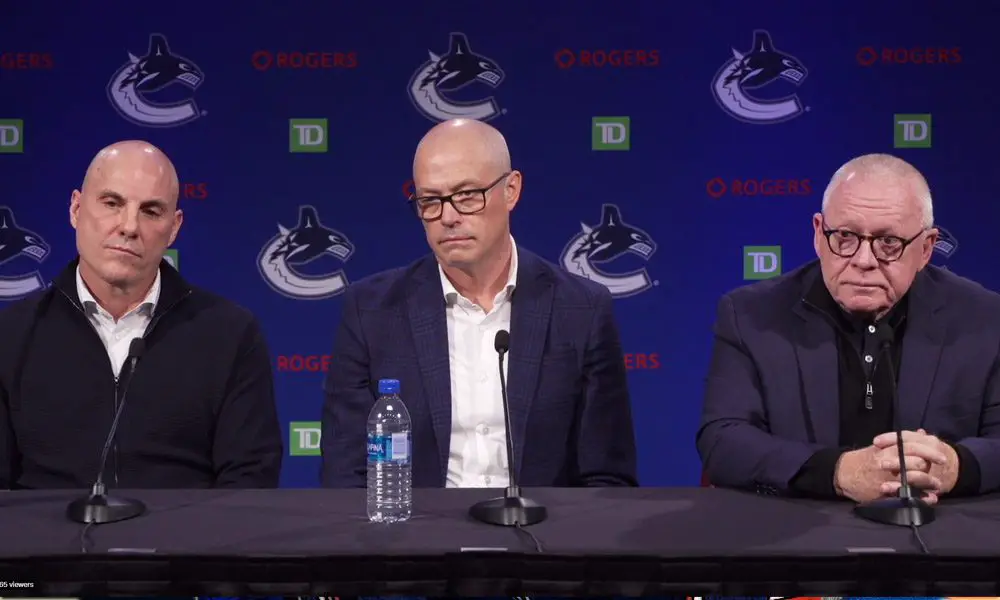 Tocchet knows he could lose some good players before the NHL trade deadline, and he noted that a good part of learning what responsibility each player can handle will be teaching. He is ready to work with the players he has and get the most out of them. Teaching is considered a big part of the club's long-term future and part of its restructuring plan. The process must come before the result.
Next: Canucks officially fire Boudreau, hire Tocchet as head coach