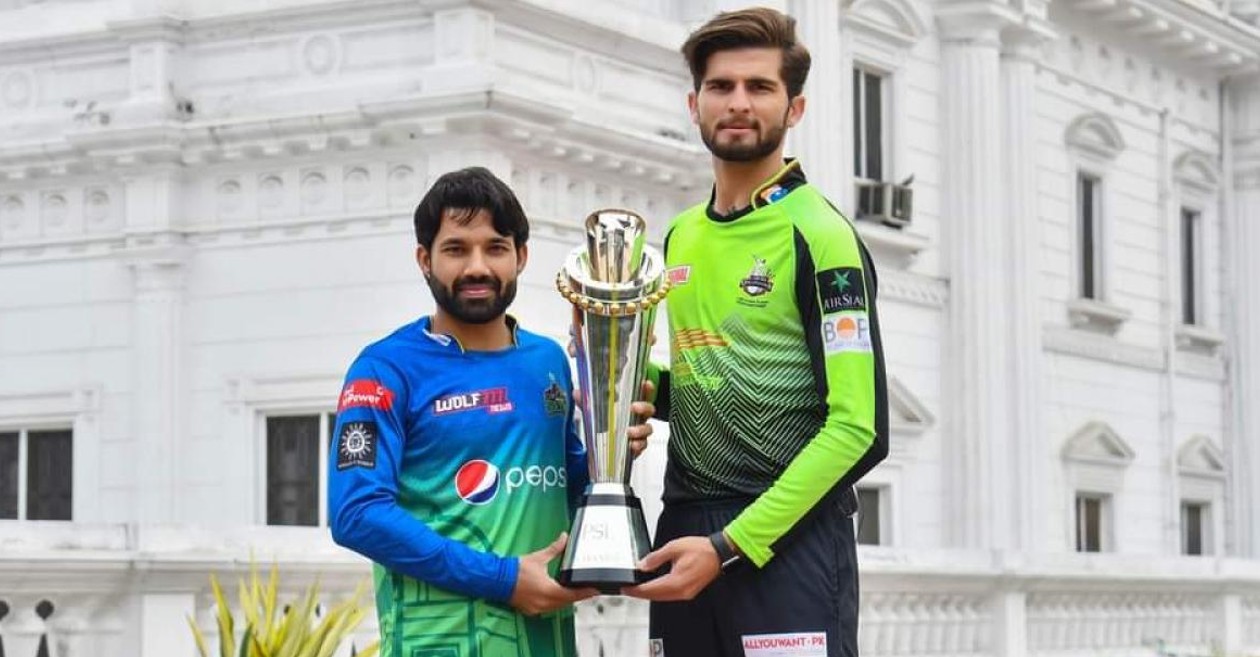 The Pakistan Cricket Board (PCB) Their premier domestic T20 tournament has announced its full schedule for the upcoming season- Pakistan Super League (PSL). The eighth season of the PSL will begin on February 13, with the defending champions Lahore Qalandars talking Multan Sultans In the opening game
After the league stage matches, the competition will move to the playoffs from March 15, with the final taking place on March 19. All the games will be held across four venues – Multan, Karachi, Rawalpindi and Lahore.
"There will be no question about the quality of action-packed cricket over 34 days. I hope that PSL will once again live up to the expectations of unearthing and identifying future stars who will not only challenge established household names but also represent Pakistan in this edition." said PCB chief Nazam Shetty In a statement.
Additionally, the apex board allowed the number of players per side to increase to 20, allowing each franchise to pick two additional complementary cricketers. Notably, players will be selected in the replacement draft, which is scheduled for Tuesday (January 24).
Complete Schedule of PSL 2023:
13 February – Multan Sultans vs Lahore Qalandars, Multan Cricket Stadium
February 14 – Karachi Kings vs Peshawar Zalmi, National Bank Cricket Arena
15 February – Multan Sultans vs Quetta Gladiators, Multan Cricket Stadium
16 February – Karachi Kings vs Islamabad United, National Bank Cricket Arena
17 February – Multan Sultans vs Peshawar Zalmi, Multan Cricket Stadium
18 February – Karachi Kings vs Quetta Gladiators, National Bank Cricket Arena
19 February – Multan Sultans vs Islamabad United, Multan Cricket Stadium; Karachi Kings vs Lahore Qalandars, National Bank Cricket Arena
20 February – Quetta Gladiators vs Peshawar Zalmi, National Bank Cricket Arena
21 February – Quetta Gladiators vs Lahore Qalandars, National Bank Cricket Arena
22 February – Multan Sultans vs Karachi Kings, Multan Cricket Stadium
23 February – Peshawar Zalmi vs Islamabad United, National Bank Cricket Arena
24 February – Quetta Gladiators vs Islamabad United, National Bank Cricket Arena
February 26 – Karachi Kings vs Multan Sultans, National Bank Cricket Arena; Lahore Qalandars vs Peshawar Zalmi, Gaddafi Stadium
27 February – Lahore Qalandars vs Islamabad United, Gaddafi Stadium
March 1 – Peshawar Zalmi vs Karachi Kings, Pindi Cricket Stadium
March 26th – Lahore Qalandars vs Quetta Gladiators, Gaddafi Stadium
March 3 – Islamabad United vs Karachi Kings, Pindi Cricket Stadium
March 4 – Lahore Qalandars vs Multan Sultans, Gaddafi Stadium
March 5 – Islamabad United vs Quetta Gladiators, Pindi Cricket Stadium
March 6 – Quetta Gladiators vs Karachi Kings, Pindi Cricket Stadium
March 7th – Peshawar Zalmi vs Lahore Qalandars, Pindi Cricket Stadium; Islamabad United vs Multan Sultans, Pindi Cricket Stadium
March 8th – Pakistan Women's League Exhibition Match 1, Pindi Cricket Stadium; Peshawar Zalmi vs Quetta Gladiators, Pindi Cricket Stadium
March 9 – Islamabad United vs Lahore Qalandars, Pindi Cricket Stadium
March 10 – Pakistan Women's League Exhibition Match 2, Pindi Cricket Stadium; Peshawar Zalmi vs Multan Sultans, Pindi Cricket Stadium
March 11 – Pakistan Women's League Exhibition Match 3, Pindi Cricket Stadium; Quetta Gladiators vs Multan Sultans, Pindi Cricket Stadium
1 2nd March – Islamabad United vs Peshawar Zalmi, Pindi Cricket Stadium; Lahore Qalandars vs Karachi Kings, Gaddafi Stadium
March 15 – Qualifier (1 v 2), Gaddafi Stadium
March 16 – Eliminator 1 (3 v 4), Gaddafi Stadium
March 17 – Eliminator 2 (Loser Qualifier vs Winner Eliminator 1), Gaddafi Stadium
March 19 – Final, Gaddafi Stadium