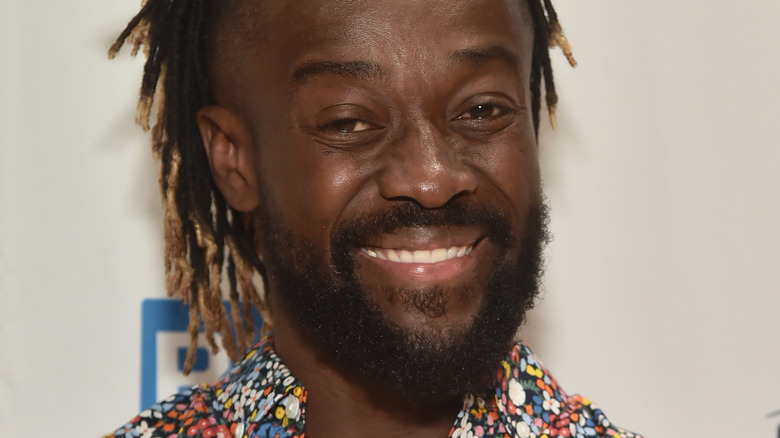 Alberto E. Rodriguez/Getty Images
Records are made to be broken, but some will always feel a little more special than others. Take the "WWE SmackDown" Tag Team Championship, for example. On July 18, 2021, Jimmy and Jey Uso defeated Rey and Dominic Mysterio to become the "SmackDown" Tag Team Champions and have not looked back since. But in an episode of November "Smackdown," The Usos were put to the ultimate test by their longtime rivals, Kofi Kingston and The New Day's Xavier Woods. Being the last match for the Usos, which stands in the way of their record, means a lot to them. It was something he and Woods pushed for.
"We were pretty adamant about wanting to be able to do that," Kingston told the New York Post. "It makes that moment that much more special." With the win, The Usos surpassed The New Day's record of 483 days as "SmackDown" Tag Team Champions. Now, Kingston currently finds himself as one half of the "WWE NXT" Tag Team Champions with Woods and 15-time Tag Team Champions with that most recent victory. Still, it's the full circle story with The Usos that stands out for him. At the end of the day, it's about creating those moments.
"When you think about the grand storylines in the history of the WWE in the history of the company, for anybody to connect the dots like that is a really beautiful thing in storytelling," Kingston continued. "I'm definitely glad we got to pass that torch, for lack of a better twist, to The Usos."