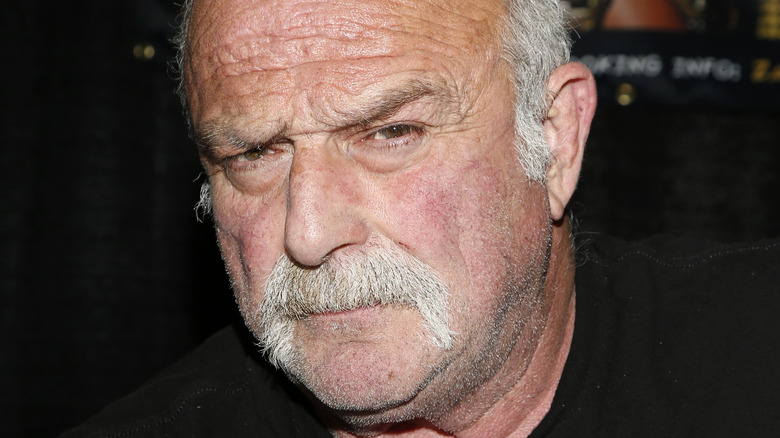 Gabe Ginsburg/Getty Images
WWE Hall of Famer Jack Roberts has detailed his issues with '90s backstage crew The Clique. Roberts was a good friend of the late Scott Hall, but he Hall's backstage group never met. Roberts felt members of The Clique, such as Shawn Michaels and Kevin Nash, were abusing their power behind the scenes.
During an episode of "The Snake Pit," Roberts said he was never a fan of the cycle.
"I wasn't fit," Roberts said. "I wasn't part of The Clique. I was never a clique guy, man. I don't believe in cliques. I think they're wrong, I think they're wrong for business. Friendship is one thing, but when you're a company in your influence When you start trying to run and make people do things they don't want to do because you have the power, that's not good."
Roberts believes it was a wrong move on Vince McMahon's part to let The Clique gain power within the company. He recalled having a booking meeting at McMahon's house, where McMahon was on the phone trying to convince Michaels and Bret Hart, who was no longer a member of The Clique, to put aside their differences and make a match. Roberts recalled her reaction when she first learned of the phone call.
"When I first heard, I said, 'Vince, fire both of those mothers. Fire both of them, man. They're not helping your company. They're closing your company. They're playing you.' Are you kidding me?"
Roberts expressed to McMahon that the company would be better off without Michaels or Hart as business was not doing so well in the New Generation era.
If you use any quotes from this article, please credit the "Snake Pit" podcast with H/T to Wrestling Inc. for the transcription.