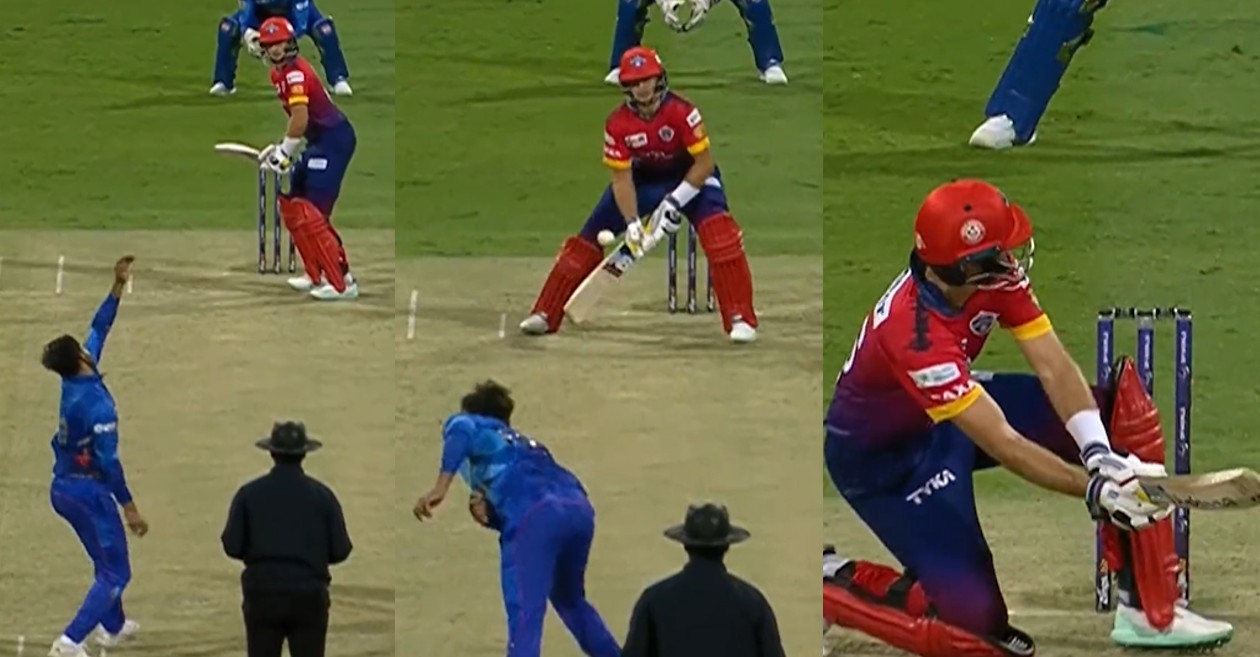 the former England captain Joe Root He is considered one of the best batsmen in the world and is known for his uncanny consistency and extraordinary ability to play wide shots. Root, who has achieved major success in Test cricket, is rocking the charts these days with his completely different batting style. Ongoing International T20 League (ILT20) In the United Arab Emirates (UAE).
Notably, Root has an identity of playing with rock-solid technique in cricket, but he was seen in a new avatar in the ILT20. The right-handed batsman is taking the bowlers to the cleaners from the word go while representing Dubai Capitals.
in 13th match of ILT20 between Capitals and MI Emirates, Root put on a brilliant batting display, scoring 82 runs off just 54 deliveries. He hit eight fours and three sixes to form a game-changing 119-run stand with the captain. Rowman PowellWho played a scintillating 97, laced with 10 sixes and 4 fours.
Decent weekend for Joe Root 👏 #ILT20 #CricketTwitter pic.twitter.com/bNjJHVJqUO

— CricketTimes.com (@CricketTimesHQ) January 23, 2023
During his outstanding batting, Root played his signature shot including a scoop shot, which he executed to great success in both international and domestic cricket. For the uninitiated, a scoop is something executed by a batter when the ball is bowled wide of the off-stump and the batter plays the ball with a vertical bat, over the wicket-keeper's head or hitting the target. Fine-leg region.
Root did the same twice during his super impressive knock. He struck first Muhammad Wasim For a boundary with a scoop during the 15th over. Sat down, took the whole thing and threw a small fine. Then in the 16th over, Root got low again and hit a six Jahoor Khan.
Here is the video:
𝑹𝒐𝒐𝒕-𝒔𝒄𝒐𝒐𝒑 is becoming ™️

🎞️ by showing @root66 what #Bawal Sacrifice! 🔥#MIEvDC #cricketonji #Bawalmachnewalahai #bawalbinge weekend #DPWorldILT20 #forceful @dubai_capitals pic.twitter.com/9GW8vS64NM

— Zee Cricket (@ilt20onzee) January 22, 2023