Elliott Friedman noted that the Edmonton Oilers and Toronto Maple Leafs are two teams that have kicked the tires on Vladislav Gavrikov of the Columbus Blue Jackets. The pending UFA has been in trade rumors for weeks now, and while the Blue Jackets would prefer to re-sign the blueliner, it's most likely a trade before March 3rd.
Notes on Friedman's time 32 thought segments Saturday's Hockey Night in Canada broadcast that the Blue Jackets have given teams permission to talk with Gavrikov about a potential extension. That will be key based on the asking price for the player — which Marek notes is much higher than the Blue Jackets were when they traded David Savard. That return was a first and third round pick or first rounder plus.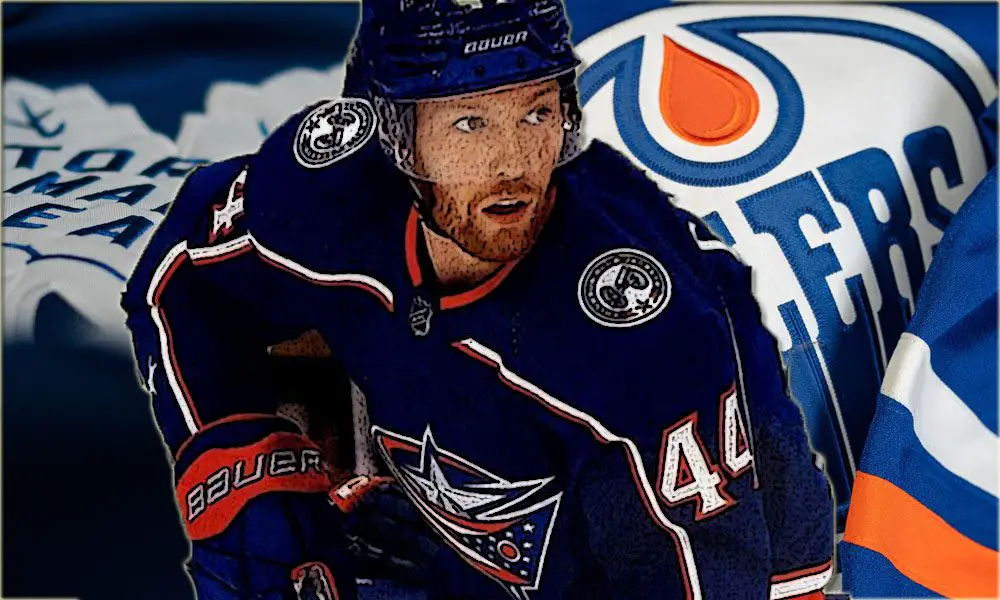 The Oilers are said to be more interested in Gavrikov than most other options, especially if they decide not to move Filip Broberg in a trade deadline deal. They like the way Broberg has played and don't want to push him down the lineup or stifle his development with a player who has expired. At the same time, if the Oilers move Broberg to a deal, they'll want to make sure Gavrikov is open to an extension. Gavrikov is a well-rounded player that the Oilers believe can potentially help solve any defensive issues for a long playoff run. Edmonton is also said to be interested in a centre.
Meanwhile, the Maple Leafs require cost guarantees in any deal before giving up major assets to acquire a player. They're awaiting word on Jake Muzzin's status but if Muzzin can't or doesn't return before the postseason, GM Kyle Dubas has cap space to go out and make another deal. Frank Seravalli of the Daily Faceoff reports that the Maple Leafs are also interested in Blackhawks defenseman Jake McCabe, who carries seven teams' no-trade list.
Gavrikov is an affordable player at $2.8 million for the remainder of this season. He is one of the most affordable contracts available for defensemen before this year's trade deadline.
Next: Three takeaways from the Maple Leafs' 3-2 OT loss to the Canadiens