Team India beat New Zealand by 12 runs in the first ODI of the three-match series at the Rajiv Gandhi International Stadium in Hyderabad on 18 January. These five brilliant ODI centuries came as a losing cause. But not before Kiwi all-rounder Michael Bracewell struck a brilliant century to give them a scare at run-a-ball.
After winning the toss, the Men in Blue batted first, scoring an impressive 349/8. India's opening batsman Shubman Gill scored a sensational 208 off 149 balls with 19 fours and 9 sixes. As a result, the 23-year-old became the fifth Indian player to score a double century in an ODI match, joining Sachin Tendulkar, Virender Sehwag, Rohit Sharma and Ishan Kishan.
Chasing 350, New Zealand were reduced to 131 for six and the match looked to be heading for a one-sided win for the hosts. However, Bracewell hit 12 fours and 10 sixes in his 78-ball 140, a remarkable display of clean hitting. With the score reading 337, the left-handed batsman was the final out as his brilliant pitch went to waste.
Following Bracewell's heroic innings, we examine five previous occasions where a stunning ODI century against Team India has occurred during a losing chase.
#5 Dasun Shanaka, Sri Lanka (108 off 88*)
Dasu Shanaka prefers batting against Team India. During the first one-day international in Guwahati earlier this month, another similar example was evident. The Lankans set a target of 374 to win, losing eight wickets for 206 runs. Until Shanaka went crazy, the match seemed to be going nowhere.
In his 88-ball 108*, the right-handed batsman hit 12 fours and three sixes. Sri Lanka missed the mark significantly despite its talent. However, the visitors reached 306/8, adding an unbroken 100 for the ninth wicket pair.
Virat Kohli scored 113 off 87 balls, Rohit Sharma 83 off 67 balls, and fellow opener Gill, 70 off 60 balls as Team India batted first.
#4 Sikandar Raja – Zimbabwe (115 off 95 balls)
In the last few seasons, Zimbabwean veteran batsman Sikandar Raja has produced some great runs for his team. In August 2022, as part of India's tour of Zimbabwe, one of these took place in Harare. Raja pulled his team close as the hosts chased down 290 runs.
Down to 169/7 to chase, Zimbabwe were in serious trouble. However, Team India was held back by Raja's exceptional counter-attack. It was 115 off 95 balls with nine fours and three sixes.
When Raja tried to take on Shardul Thakur, he was caught in the deep and was dismissed for 275 in the 49th over. India won by 13 runs as Zimbabwe were bowled out for 276 runs.
Gill's maiden ODI century was the bedrock of the visitors' innings. India posted 289/8 thanks to the handsome right-hander's 130 off 97 balls, which included 15 fours and a six.
#3 Eoin Morgan – England (102 off 81 balls)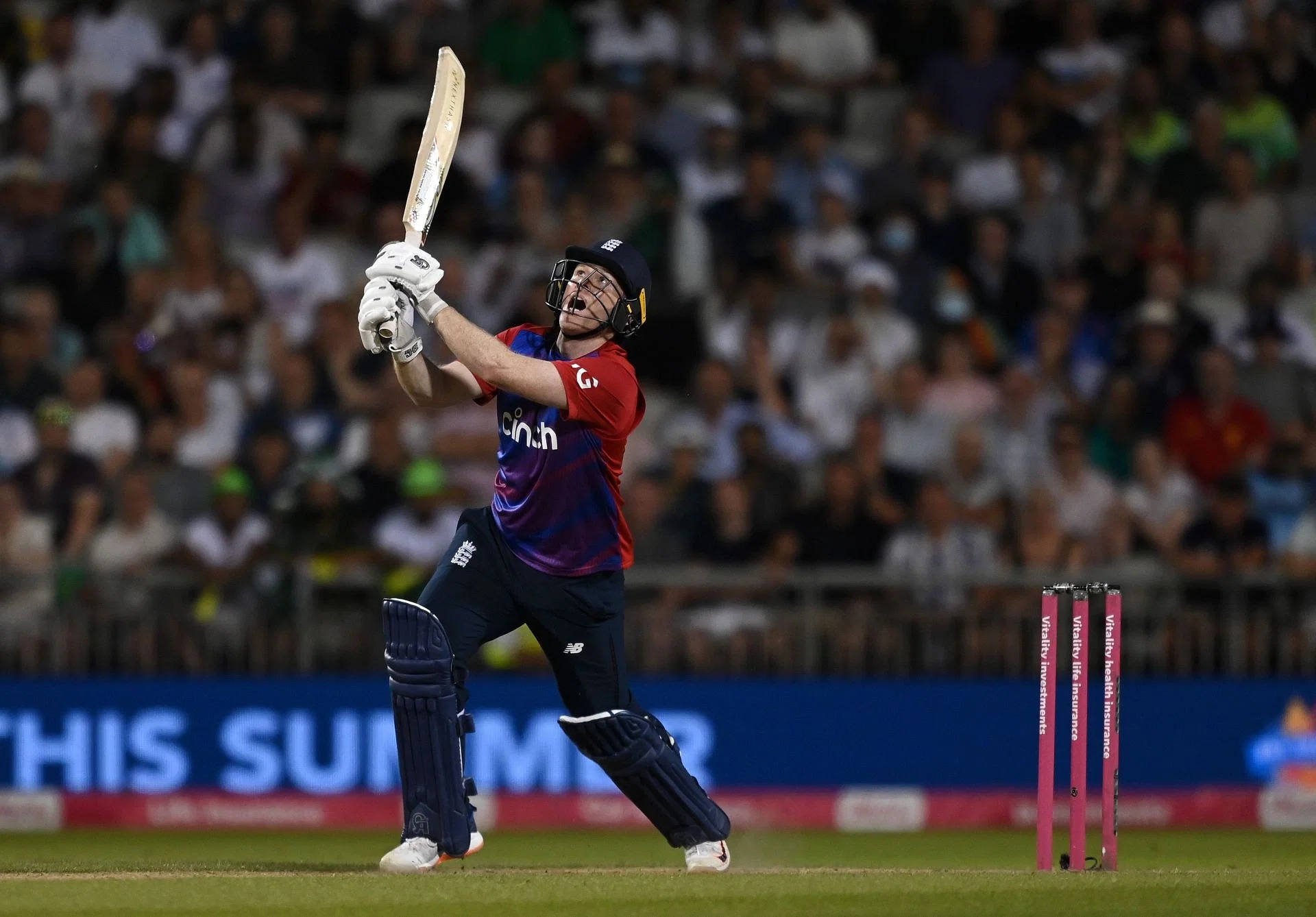 Eoin Morgan was set to lead England from the start with 102 off 81 balls in the January 2017 ODI against Team India in Cuttack as England chased down 382 runs. The visitors had a strong base in Joe Root and Jason Roy (both 54), but they needed someone to attack the Indian bowlers.
In his score of 102 off 81 balls, Morgan hammered and pinched, hitting six fours and five sixes. Despite losing wickets at the other end, the England captain kept the team's hopes alive. But in the end he was run out in the last over trying to hold on to the strike. In the end, the visitors lost by 15 runs to finish on 366/8.
Team India posted a magnificent score of 381/6 when they batted first. MS Dhoni scored 134 off 122 balls, while Yuvraj Singh scored 150 off 127 balls. The seasoned duo turned back the clock with an extra 256 runs for the fourth wicket.
#2 James Faulkner – Australia (116 off 73 balls)
Bracewell's attack brought back memories of his stunning century against Team India a decade ago, with former Australian all-rounder James Faulkner trending on Twitter on Wednesday. In the November 2013 ODI in Bengaluru, Australia were set to chase 384 runs.
In the 23rd over, the Australian team collapsed under the weight of a big total and were struggling at 138/6. Faulkner, like Bracewell, batted with complete freedom because he had nothing to lose.
Faulkner scored 116 runs off 73 balls with 11 fours and six sixes. Ironically he was the last man to leave following Mohammed Shami's full-throttle punch. Faulkner's solid performance saw Australia reach a respectable 326 at the end of their innings.
Rohit Sharma's 209 off 158 balls was the foundation of Team India's total of 382/6. Shikhar Dhawan scored 60 off 57 balls and skipper Dhoni scored 62 off 38 balls.
#1 Tillakaratne Dilshan – Sri Lanka (160 off 124 balls)
The former Sri Lankan opener preferred batting against India, and in December 2009. They expected an easy win after the hosts posted an impressive 414/7 in the first innings. Dilshan, on the other hand, throws all their plans out the window.
Right from the start, the aggressive Lankan batsman took on the Indian bowlers and smashed them for 20 fours and three sixes. When Dilshan was bowled by Harbhajan Singh, his brilliant 160 in just 124 deliveries ended.
Sri Lanka were still in the game at 339/4 in the 40th over. They continued to push hard, but fell short of the target as they finished at 411/8.
Earlier, Team India posted a 400-plus score with Virender Sehwag's typically aggressive 146 off 102 deliveries. Sachin Tendulkar (69 off 63) and Dhoni (72 off 53) also made important contributions.